Begin Your Journey to Relaxation
Choose the Plan Which Feels Right to You
Annual
$4.99 / month
Billed $59.99 annually
All Journeys included
60-day money back guarantee
+ iom2 $149.99 $139.99
(one-time device cost)
You pay $199.99
All Access
$299.99 $249.99

One-time fee
All Journeys included
60-day money back guarantee
+ iom2 $149.99 $99.99
(one-time device cost)
You pay $349.99
What you get with Wild Divine & Interactive Meditation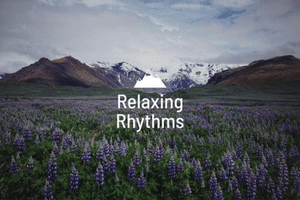 Access to all Journeys
Immersive meditation Journeys led by world-famous guides give you immediate feedback and guide you on your journey.
Reach new levels of calm and relaxation!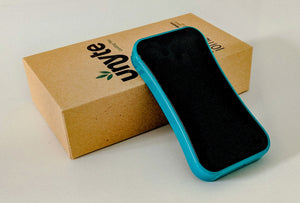 the iom2
With a simple ear clip and paired with our Journeys, the iom2 measures your body's state of relaxation.
Works with desktops, laptops, tablets and smartphones.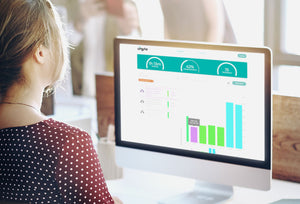 Track your progress
Access your own web-based dashboard.
Track your progress for each session and over time across all Wild Divine Journeys.
Testimonials
"One of the most important tools you can incorporate into your life, to affect not only the longevity of your life, but the quality of your life, is a slower, deeper, breathing practice. These exercises do just that."

- Dr. Andrew Weil World-renowned leader in Integrative Medicine
"In my opinion, the best program for working at home or office on relaxation and self-regulation skills is the Relaxing Rhythms program."

Thomas M. Brod, MD UCLA
"My clients with PTSD, panic and anxiety disorders, and cardiovascular disease have clearly benefited from this approach. Thanks for making biofeedback training so accessible!"

Dr. Cindy Westergaard Clinical Psychologist
"Students in our campus health center really love it. It's a unique product that allows them to explore relaxation and stress reduction techniques for the first time in their lives."

Linda LaSalle Penn State University
"This product is very helpful for young people with anxiety as it teaches them to still their mind in a format that they are very familiar with - games.
"With Wild Divine, I learned to meditate and relax while enjoying myself immensely. I definitely recommend this to anyone who wants to improve their quality of life. The games are a fantastic tool that I now use whenever I feel stressed or uneasy."
We use the biofeedback games with children and adolescents who are struggling with symptoms of anxiety. We schedule them for 30 minute sessions at a time and use them alongside mindfulness instruction. The system does a great job keeping clients focused.
We have made it available for students in our campus counseling center. The students who use it really love it. It's a unique product that allows them to explore relaxation and stress reduction techniques for the first time in their lives.
Professional Program
Our Professional Program is designed to give Clinical Directors, Coaches, Counselors, Psychologists, and Therapists an effective, safe and innovative way of introducing mindfulness, meditation and relaxation training to their clients.
Ask about our Professional Starter Kits!
What platforms is the software compatible with?
With your subscription you gain access to all of our content available on PC, Mac, iOS and Android:
PC: Windows 7 SP1 and newer (64-bit)
MAC: 10.11 and newer
iOS: version 9 and higher (iPhone 4s and iPad 3 and newer)
Android: 4.1 and higher
Can I order multiple subscriptions for myself or as gifts?
Yes. Please contact our customer service team to discuss the options for multiple accounts or gifts.
How does shipping work?
During the checkout process you have the option of choosing the right shipping method for you. We get to working on fulfilling your order as quickly as we can. Once submitted to our warehouse, orders are typically picked and packed within 24 hours and submitted to the selected courier for pickup. Shipping within the continental US takes approximately 3 to 5 days. International shipping times will vary based on location and shipping method chosen.
International shipments outside the USA may be subject to import duties and taxes as determined by the import laws of your country. We have no control over these charges and cannot intervene or alter pricing to avoid these fees. The customer is responsible for all import taxes and duties.
Can this be used by children?
Yes! Our programs are used and enjoyed by many children around the world, including those in the top 5 Children's Hospitals in the US. In fact, researchers have completed several scientific studies focused on the benefits of children and teens using our products.