An Evidence-Based Solution
Over the past decade, the scientific literature has seen a phenomenal increase in the number and quality of research studies demonstrating the positive impacts of meditation. The success of meditation is directly correlated to a number of biometric 'indicators' - of which Heart Rate Variability (HRV) is considered to be one of the strongest.
The base of (formerly) Unyte's Interactive Meditation program was created by Wild Divine, a true pioneer in mind-body technology, which sold tens of thousands of biofeedback devices in 60 countries over 15 years, and whose products were referenced in over 100 scientific journal articles.  Our Interactive Meditation platform is back under the brand of Wild Divine, now partnered with another biofeedback pioneer, Somatic Vision, also referenced in numerous studies and articles.
The Benefits of HRV Biofeedback
HRV is a measure of the variation in time between heartbeats and is considered to be a strong indicator of your meditative state. It has been shown through decades of research that a higher HRV correlates with an optimal, relaxed nervous system state, positive emotions, and improved health.
According to the research, HRV biofeedback may, as part of a healthy lifestyle, help in the following ways:
Improve ability to handle adversity or stressful situations
Decrease anxiety
Stress management
Reduce depression
Improve responses to anger-inducing stimuli
Improve sleep quality
Reduce pain
Improve gastrointestinal disorder symptoms
Improve mood and psychological well-being
Help fine-tune skills for optimal sports performance
The Science Behind Interactive Meditation
Our previous products have been referenced by over 100 scientific journals and endorsed by hundreds of professionals. What did the researchers find? Published results have found that use of Wild Divine's products may, as part of a healthy lifestyle, lead to improvements in:
Stress Management
Anxiety
Pain
Depression
Coping Skills
Creativity
ADHD
Parenting
Athletic performance
Musician performance
Literature Review
We've conducted a full research literature review with over 33 pages of abstracts of research articles that are associated with Unyte products and show the benefits of interactive meditation. Below please find a sample of these articles, and please contact us for the full review.
Evaluation of a biofeedback-assisted meditation program as a stress management tool for hospital nurses: a pilot study (Mayo Clinic)

Cutshall SM, Wentworth LJ, Wahner-Roedler DL, Vincent A, Schmidt JE, Loehrer LL, Cha SS, Bauer BA Explore (NY). 2011 Mar-Apr
Game-based biofeedback for paediatric anxiety and depression

M Knox, J Lentini, TS Cummings, A McGrady, K Whearty, and L Sancrant Ment Health Fam Med. 2011 Sep
Can biofeedback training of psychophysiological responses enhance athletes' sport performance? A practitioner's perspective

Pusenjak N, Grad A, Tusak M, Leskovsek M, Schwarzlin R. Phys Sportsmed. 2015 Jul
Can Children with AD/HD Learn Relaxation and Breathing Techniques through Biofeedback Video Games?

Krestina L Amon, Andrew Campbell K McKenna, KAS Gallagher, PW Forbes, P Ibeziako Australian Journal of Educational & Developmental Psychology. 2008
The effect of computer-based biofeedback on creativity

Qin Li Syracuse University Honors Program Capstone Project. 2008
Professional Program
Our Professional Program is designed to give Clinical Directors, Coaches, Counselors, Psychologists, and Therapists an effective, safe and innovative way of introducing mindfulness, meditation and relaxation training to their clients.
Ask about our Professional Starter Kits!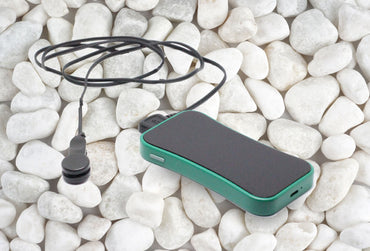 Wild Divine is unlike any other relaxation or stress-management program. With a biofeedback device known as the iom2, your breathing and heart rate guide your practice.
Discover the iom2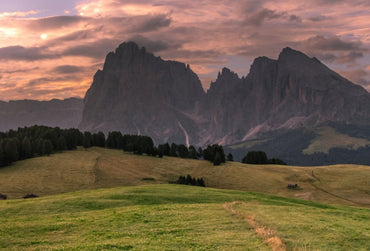 Paired with a subscription to our immersive meditation Journeys led by world-famous guides, you will immediately know how to improve your meditation and reach new levels of calm.
Explore the Journeys